Experienced, end-to-end expertise. From site identification to ongoing management, we unlock the full potential of our developments to deliver strong returns on investment through our capital-light business model.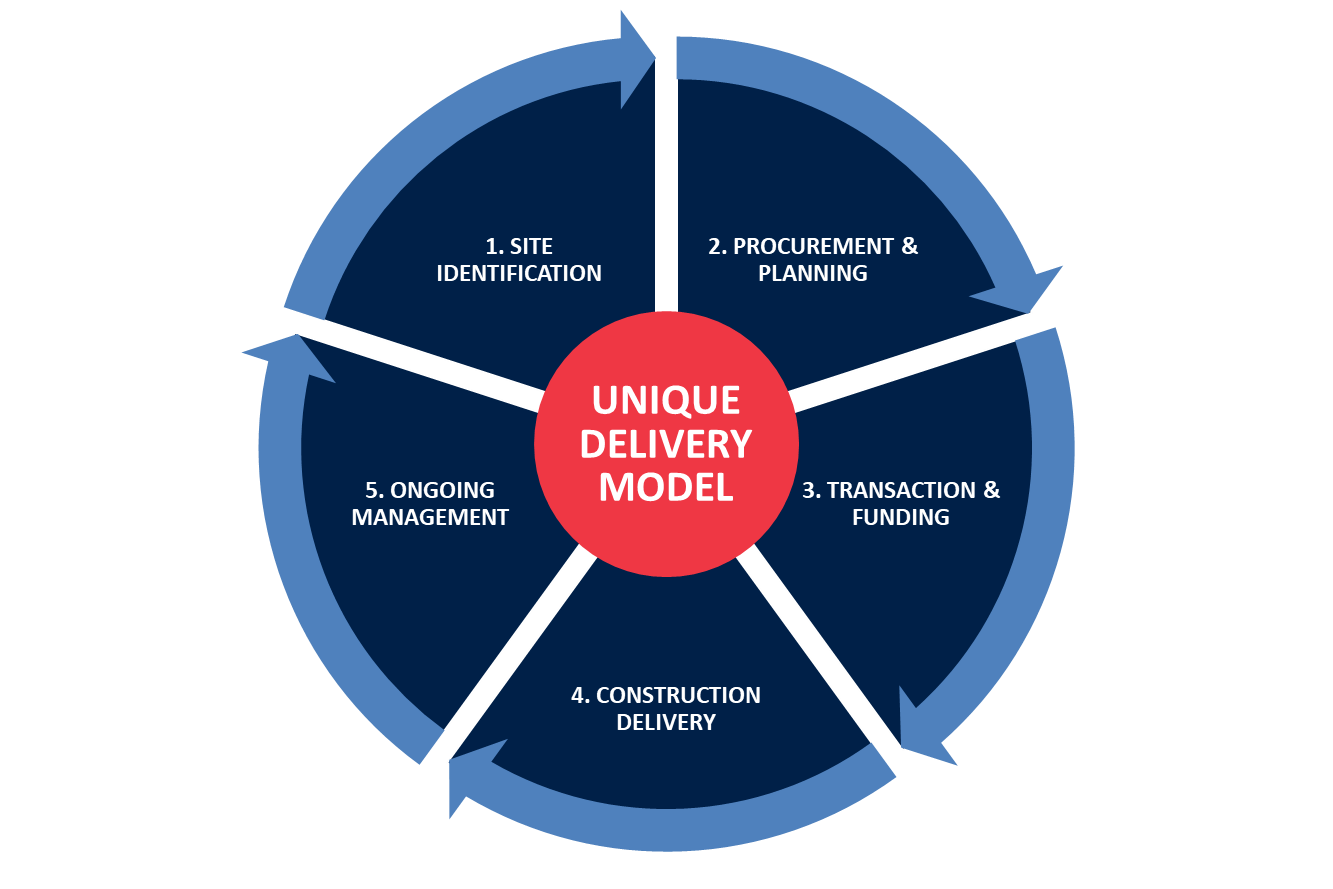 Informed by data and end-to-end insight, our target locations focus on creating vibrant communities, brought to life with environmentally-efficient homes.
Our in-house knowledge of markets and planning, alongside our understanding of client demand is crucial to making the right investments, bolstered by our rigorous selection and approval processes.
Our network and ability to deliver enables us to often buy off-market, at attractive prices, while our reputation and track record in completion, help us to close transactions.
To reduce risk, we concentrate on sites with satisfactory planning consent, only buying sites unconditionally where the potential outweighs the risk.
Our teams liaise closely with the planning authorities to obtain permission. All our planning proposals include environmental and social impact assessments and take into account our stakeholders' views.
We target best-in-class industry standards around environmental efficiency and wellbeing.
Leveraging our capital-light business model; from identification to ongoing management, we unlock the full potential of our developments to deliver strong and sustainable returns on investment.
We partner with investors who share our vision of creating communities and building better, more sustainable homes that people are proud to live in.
Our construction expertise means we self‑build most of our developments, with some third-party contractors.
This combination allows us to flex our construction capacity, giving us greater control over delivery and ensuring high environmental and wellbeing standards. We employ experts who know what good looks like and can hold our third-party suppliers to our high standards.
Our long-term relationships with key suppliers, subcontractors and third‑party contractors means we work with people who truly understand our needs and share our focus on health and safety, sustainability and doing business responsibly.
Through our team at Fresh, we offer a complete property development and management solution to our institutional clients for Build to Rent and purpose built student accommodation schemes.
From our award-winning wellbeing programme, to our new resident insight tool, we are constantly innovating to improve our residents' experience.
We have invested significantly in our residential for rent systems, with expertise across health and safety, marketing, property management, customer experience and finance.