This 613-unit scheme for Cranfield University, was our first campus development. The position immediately adjacent to beautiful open countryside, was a unique aspect of this scheme and meant the impact on long distance views had to be carefully assessed so any visual impact was minimal.
The project involved the demolition of the existing student buildings and the erection of five independent student blocks which were delivered across two phases. Phase One completion saw the handing over of 415 beds across three blocks as well as a large social space, laundrette and outside amenity area. Phase Two consisted of the remaining two blocks containing a further 198 units and was delivered ahead of schedule in Spring 2022.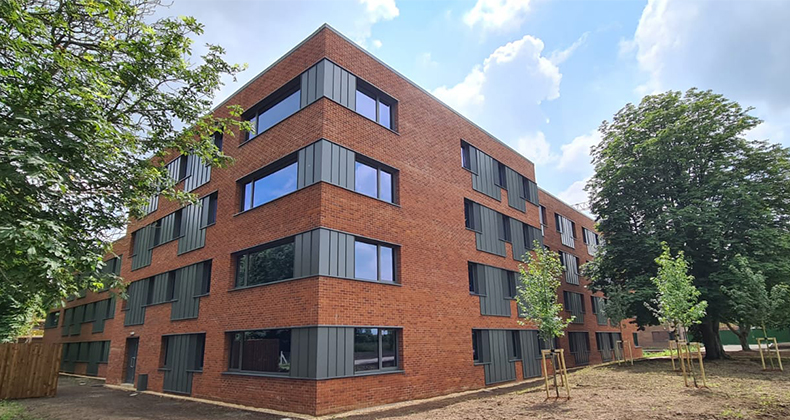 The whole build process was helped by an excellent working relationship between our site teams and the university, and the overall design and approach had a focus on biodiversity and working with the landscape.
Interesting Facts
3 months
27 days
One of our quickest planning approvals at three months and 27 days from start to finish.
First campus
Our first campus build.
First bat hotel
Our first site to include a bat hotel to ensure the local bat population was protected.