Providing much needed homes in the Cheshire East area, the Sydney Road site creates an attractive development for our housing partner, offering a variety of affordable homes and creating a flourishing local environment.
On the outskirts of Crewe, just two miles from the town centre, our team will be providing 245 high quality homes. A large range of housing options will be available for residents, including two-bed apartments, three and four-bed semi and terrace houses, and four-bed detached houses. As part of our ongoing commitment to provide affordable homes, we are proud to have designed this scheme incorporating a significant number affordable homes, above the policy requirement for the scheme.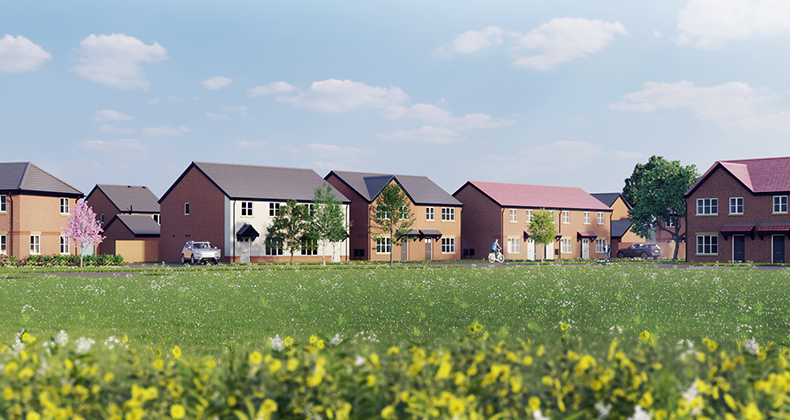 This scheme was designed with 'green lungs' in mind, with large areas of green space, play areas, public open spaces and a network of pedestrian links. The development will include sustainability and biodiversity benefits through features such as a pond, and electric charging in each home.
All of the affordable housing has been forward sold to our affordable housing partner Plus Dane, the remaining houses will be sold on the open market.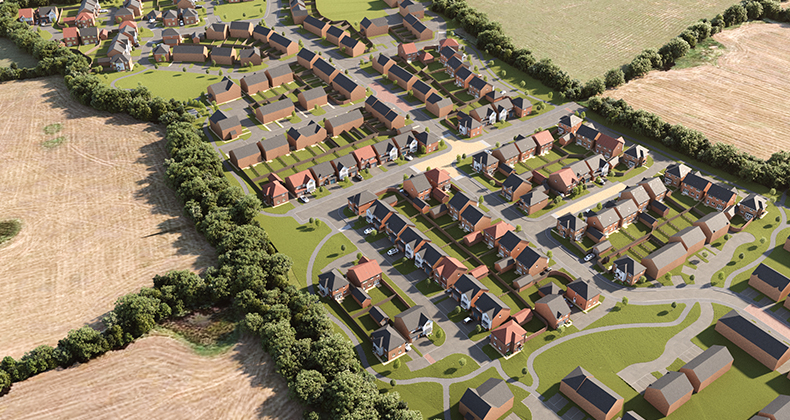 Key Facts
245
245 high quality homes, with 159 of these affordably priced.
Green
Scheme designed with 'green lungs' in mind, including large green spaces, electric charging, a pond and pedestrian links.
Links
Located close to Crewe Railway station and the M6 motorway network.