Watkin Jones, the UK's leading developer and manager of residential for rent, is pleased to announce that the Group has agreed the sale of a portfolio of three freehold PRS assets to L1 Property, the real estate funds management arm of L1 Capital.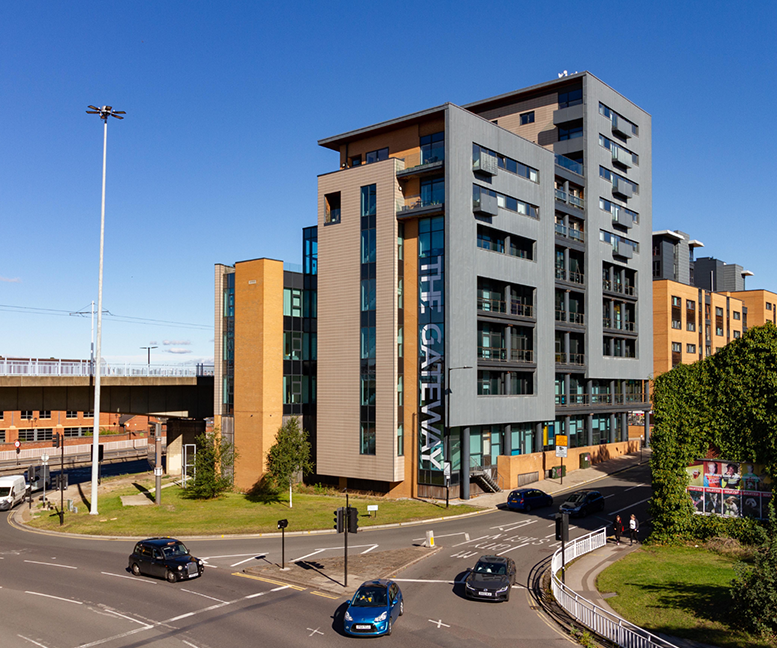 The portfolio comprises over 117,000 sq. ft with a total of 174 units, featuring respectively 78 units at Gateway and 43 at Impact, both located in Sheffield and 53 at The Wharf, in Droylsden, Greater Manchester.
This is Watkin Jones first transaction with L1 Property and marks the exit on assets which were constructed by Watkin Jones between 2006-8 and have been operated by the Group since.
George Dyer, Group Investment Director at Watkin Jones said:
"We are pleased to undertake our first transaction with L1 Property.
"The sale of these assets represents the culmination of our business plan and will enable us to recycle the proceeds into further land opportunities as we look to grow our pipeline in the coming months."
David Lamm, Chief Executive Officer of L1 Property said:
"We are enthusiastic about this transaction with Watkin Jones to acquire three landmark buildings in Sheffield and Greater Manchester, two cities we recognise for their dynamic economies and promising long-term prospects."
Thomas Collins, Chief Operating Officer of L1 Property said:
"This transaction aligns perfectly with our vision to enhance the living experience, add significant value through asset management, and continue to develop our fully integrated property management platform."
Watkin Jones was advised in the transaction by Savills and Mishcon de Reya.
- Ends -
Media enquiries:
Buchanan (Watkin Jones)
Henry Harrison-Topham / Jamie Hooper
watkinjones@buchanan.uk.com
Tel: +44 (0) 20 7466 5000
Tel: +44 (0) 20 7251 3801
Notes to Editors
Watkin Jones is the UK's leading developer and manager of residential for rent, with a focus on the build to rent, student accommodation and affordable housing sectors. The Group has strong relationships with institutional investors, and a reputation for successful, on-time-delivery of high-quality developments. Since 1999, Watkin Jones has delivered 48,000 student beds across 143 sites, making it a key player and leader in the UK purpose-built student accommodation market, and is increasingly expanding its operations into the build to rent sector. In addition, Fresh, the Group's specialist accommodation management business, manages over 22,000 student beds and build to rent apartments on behalf of its institutional clients. Watkin Jones has also been responsible for over 80 residential developments, ranging from starter homes to executive housing and apartments.
The Group's competitive advantage lies in its experienced management team and capital-light business model, which enables it to offer an end-to-end solution for investors, delivered entirely in-house with minimal reliance on third parties, across the entire life cycle of an asset.
Watkin Jones was admitted to trading on AIM in March 2016 with the ticker WJG.L. For additional information please visit www.watkinjonesplc.com.