Watkin Jones is pleased to announce the appointment of Alex Pease as Chief Executive Officer ('CEO') with immediate effect.
Alex joined Watkin Jones in 2010 and took on the role of Group Investment Director in 2013. He was appointed Chief Investment Officer in 2021 and joined the Board in 2022.  Since 19 July 2023, Alex has been the Interim CEO, leading the business through a critical period during which the markets in which the Group operates have faced significant challenges. During this time, the Group under Alex's leadership has successfully concluded the sale of three non-core Private Rented Sector assets, taken action to better align its cost base and made progress against a number of important operational initiatives.
Alex will provide updates on these actions, together with his strategic plan for Watkin Jones, in January 2024 alongside the full year results for the Group.
Alan Giddins, Chair, said: "The Board is delighted to announce Alex's appointment as our new CEO.  Over the last four months, as Interim CEO, Alex has shown his ability both to lead Watkin Jones and think strategically about the future direction of the business.  While the Board ran a full search process, which included a number of strong external candidates, it was clear that Alex was the outstanding candidate for the role.  I and the Board very much look forward to working with Alex and the rest of the executive team to deliver on the full potential of Watkin Jones."
Alex Pease, CEO, commented: "I am delighted and honoured to be given the opportunity to lead Watkin Jones as CEO.  Watkin Jones is a fantastic business, with talented and dedicated employees.  The PBSA and BTR sectors are amongst the most attractive asset classes in real estate and whilst we continue to face short term macro-economic headwinds, I have no doubt about our ability to navigate through these successfully and return the Group to profitable growth."
Details of Alex's remuneration arrangements will be set out in the 2023 Directors' Remuneration Report, due to be published in January 2024.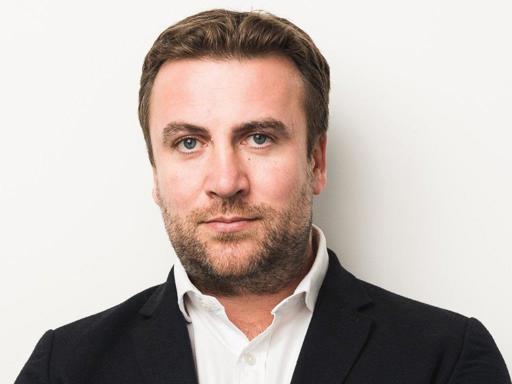 - Ends -
This announcement contains inside information for the purposes of Article 7 of the Market Abuse Regulation (EU) No 596/2014 as it forms part of UK Domestic Law by virtue of the European Union (Withdrawal) Act 2018 ("UK MAR").
For further information:
Watkin Jones plc
Alex Pease, Chief Executive Officer
Sarah Sergeant, Chief Financial Officer
www.watkinjonesplc.com
Tel: +44 (0) 20 3617 4453 
Peel Hunt LLP (Nominated Adviser & Joint Corporate Broker)
Mike Bell / Ed Allsopp
www.peelhunt.com
Tel: +44 (0) 20 7418 8900
Jefferies Hoare Govett (Joint Corporate Broker)
James Umbers/David Sheehan / Paul Bundred
www.jefferies.com
Tel: +44 (0) 20 7029 8000
Media enquiries:
Buchanan
Henry Harrison-Topham / Steph Whitmore / Jamie Hooper
watkinjones@buchanan.uk.com
Tel: +44 (0) 20 7466 5000
Notes to Editors
Watkin Jones is the UK's leading developer and manager of residential for rent, with a focus on the build to rent, student accommodation and affordable housing sectors. The Group has strong relationships with institutional investors, and a reputation for successful, on-time-delivery of high quality developments.  Since 1999, Watkin Jones has delivered 48,000 student beds across 143 sites, making it a key player and leader in the UK purpose-built student accommodation market, and is increasingly expanding its operations into the build to rent sector.  In addition, Fresh, the Group's specialist accommodation management business, manages 18,000 student beds and build to rent apartments on behalf of its institutional clients.  Watkin Jones has also been responsible for over 80 residential developments, ranging from starter homes to executive housing and apartments.
The Group's competitive advantage lies in its capital-light business model, which enables it to offer an end-to-end solution for investors, delivered entirely in-house with minimal reliance on third parties, across the entire life cycle of an asset.
Watkin Jones was admitted to trading on AIM in March 2016 with the ticker WJG.L.  For additional information please visit www.watkinjonesplc.com