To support International Women's Day, all this week we are raising the visibility of the amazing women throughout our company.
Today it's the turn of Rachel Adams, Design Manager.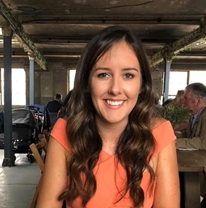 What does your day look like?

A 'typical day' tends to vary depending on whether I'm working remotely, in the office, or out on site.

On site it's a chance to walk with managers to answer any queries and take record of information they need. I may sit in on progress meetings with subcontractors so I can comment directly on any design related queries.

When I'm working remotely or in the office, I will be reviewing drawings to identify elements of the design that require improvements, ensuring the end product is as per the client's expectations and compliant to the latest building regs. The move to remote working and MS Teams has made it a lot easier to quickly share drawings amongst the design team, site and suppliers at short notice.

What's amazing about your job?

The variety of tasks which need to be completed keeps everyday different. It may be looking at the main build with the architect and engineer, reviewing social spaces with the interior designer, outdoor areas with landscape architect or speaking to the planners.

Why should women get into design management?

It's a good opportunity to see how design comes to life on site as you're involved in early planning stages right through to handover.

From previously working in a design office responsible for producing drawings, I prefer design management as you are involved with every aspect of a building, feeling part of a wider team.