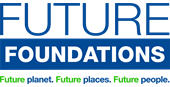 Watkin Jones has launched a call for bids to charities to support its work to create the future of living and add long-term value to local communities.
This is a step change from our previous community and charity activity and is part of our wider commitment to our Future people, planet and places.
Further details can be found in the call for bids.
Submissions will be welcomed to 30 November 2021 and any questions can be sent to James Mclarin.